Home

About Us

Pekingese

Available Dogs

Adoption Application

Volunteer Application

Forever Fosters

About Puppy Mills

Success Stories

Favorite Links

News/Media

Events
Please make a tax deductible donation to PNC. no amount is too small!
---
Like us on Facebook!

---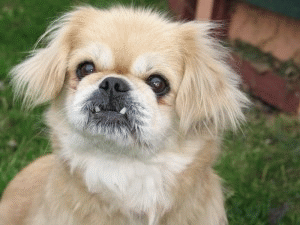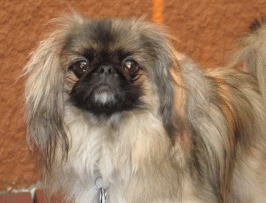 Welcome
PNC Midwest Rescue is a small rescue group made up of volunteers, located throughout the Midwest area, dedicated to the Pekingese.

Our purpose is to rescue and rehabilitate abused, abandoned, neglected and surrendered Pekingese. These dogs are provided with the attention, care and medical treatment necessary including spaying/neutering, until a permanent home can be found. Through the commitment of our volunteers, PNC also focuses on education of the public regarding puppy mills and responsible dog ownership, such as spaying/neutering, training and humane care of Pekingese.

Foster homes are truly the lifeblood of our organization. Our foster network of volunteers support and enjoy each other's company. It is a fun and rewarding experience. Would you like to join us to help make a difference? Please fill out our Volunteer Application.

All PNC Midwest pups are altered when they join our family. This is very important as many have been breeders or are rescued from shelters. We all must do our part in helping end the misery of the unwanted pets in society today.

PNC Midwest Rescue is a 501(c) 3 non-profit organization and we are led by our Constitution (as attached in Adobe Acrobat format).

Please email Heidi Eckers if you would like to know more about us and what we do!



Our address to mail a tax-deductible donation is:

PNC Midwest Rescue
12298 - 139th Avenue NE
Thief River Falls, MN 56701





---
Trivia
Did you know... that a Pekingese named "Sun Yat Sen" survived the wreck of the Titanic when 1,500 humans died?




Read this fascinating article, "Sun Yat Sen - Will Eat Again" written by Senan Molony from The Encyclopedia Titanica.
Famous People and Pekingese
Shirley Temple as a child was often seen with her pet Pekingese.
Barbara Cartland, grandmother of Princess Diana of Wales, and a famous novelist was a peke owner.
Other famous Peke Owners:
Loretta Swit
Marilyn Monroe
Elizabeth Taylor
Betty White
Jennifer Gray (daughter of Joel Gray, star in "Dirty Dancing")
Joan Rivers
---